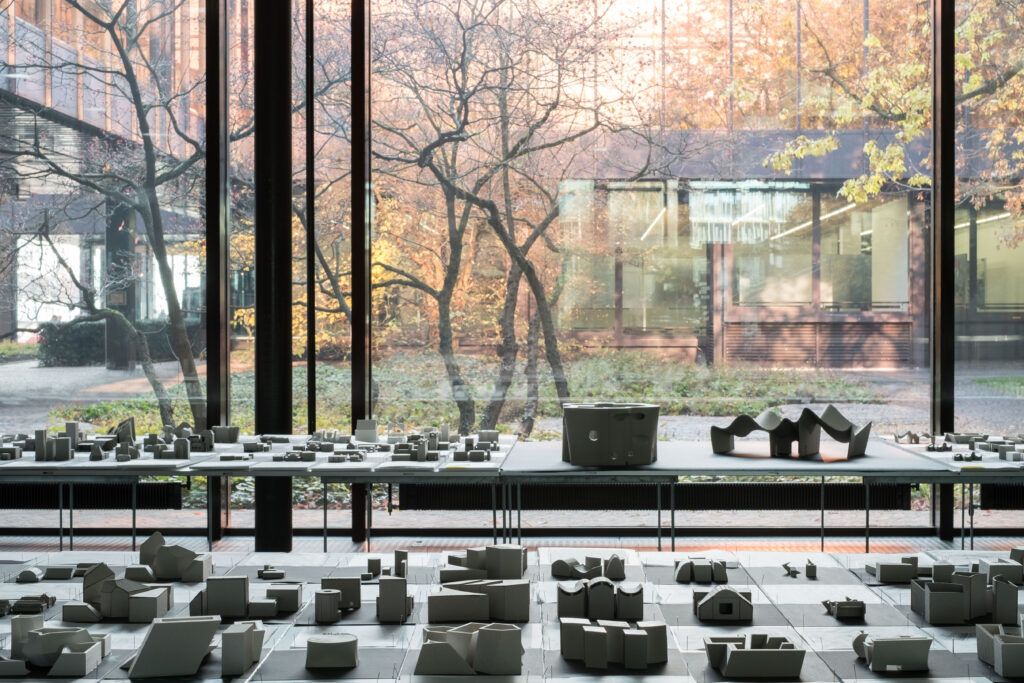 Seminar Week
Important! You can pick up the models printed over the weekend Monday at 10:00.
Seminar week for 1st year students
"Robotics isn't always the best way.
A clever mixture of conventional model building techniques is the optimal way."
In 5 intensive days the students get to know both the hardware and the software to successfully use 3D printing technology as a support for the architectural design process. This basic workshop is part of the compulsory propaedeutic phase of the Course of Design and Construction I of the Chair of Professor Andrea Deplazes.
Structured with daily workshops and question rounds, the students are taught on a click by click basis to essentially understand the workflow and after, are left alone to use it in order to complete a spatial task.
Only those students that are able to produce the models and drawings by the end of the week are awarded access to the 3DLAB.
Seminarweek
Contact: hytac@arch.ethz.ch
Submission
submission deadline: Monday, November 1st 2021 until 11:00
General Information
Prusa Manuals
Assembly Manual Upgrade i3 MK2.5S
Introduction Video First Steps with the 3D-Printer
Day 1 – 25.10.2021
Hardware Teil
Aufbau oder Upgrade 3D-Printer
First Layer Calibration
Prusa Introduction Video
Box mit Skirt -> 10mm Abstand -> 10 Loops (leave on printer)
print will be controlled by Hilfsassistenten
Theory Part
Apply the Hybrid Chain
Modell size: 150mm x 150mm x 45mm
Improve by iteration
Screenshot the PrusaSlicer
3D-Print Final Design
Create Layout as requested
Day 1 – 25.10.2021
Day 2 – 26.10.2021
Day 3 – 27.10.2021
9:00 3d Print IV:
13:00: Drawing Input
16:00: Feedback Session
Day 4 – 28.10.2021
10:30: Feedback Session
15:00: Feedback Session
Day 5 – 29.10.2021