The district association of Wipkingen (Kreis 5, Zurich) places great emphasis on the transmission of (architectural) culture and art to its residents.
With the project "Wer kännt de Willy" ("Who knows Willy"), a series of events draw attention to the special significance of Willy Siegfried for the cultural and culinary cityscape and the architectural culture of Zurich/Wipkingen that existed at the time.
Together with the Anker building and restaurant, which had been located on the Wipkingen village square since the 19th century, the restaurant of the innkeeper Willy Siegfried was an important meeting place and institution for the society of the time and the rapidly growing industrial district of Wipkingen and Kreis 5. Important personalities such as Escher Wyss came and went.
Due to the growth of the city, the building found itself in the path of the construction of the city motorway (western tangent) in 1968 and fell victim to the infrastructure project of the city of Zurich. Today, unfortunately, there is very little to remind Wipkingerplatz of the quality of life, the identity and the charm of the "village centre" of that time. It is also a loss of Zurich's architectural culture.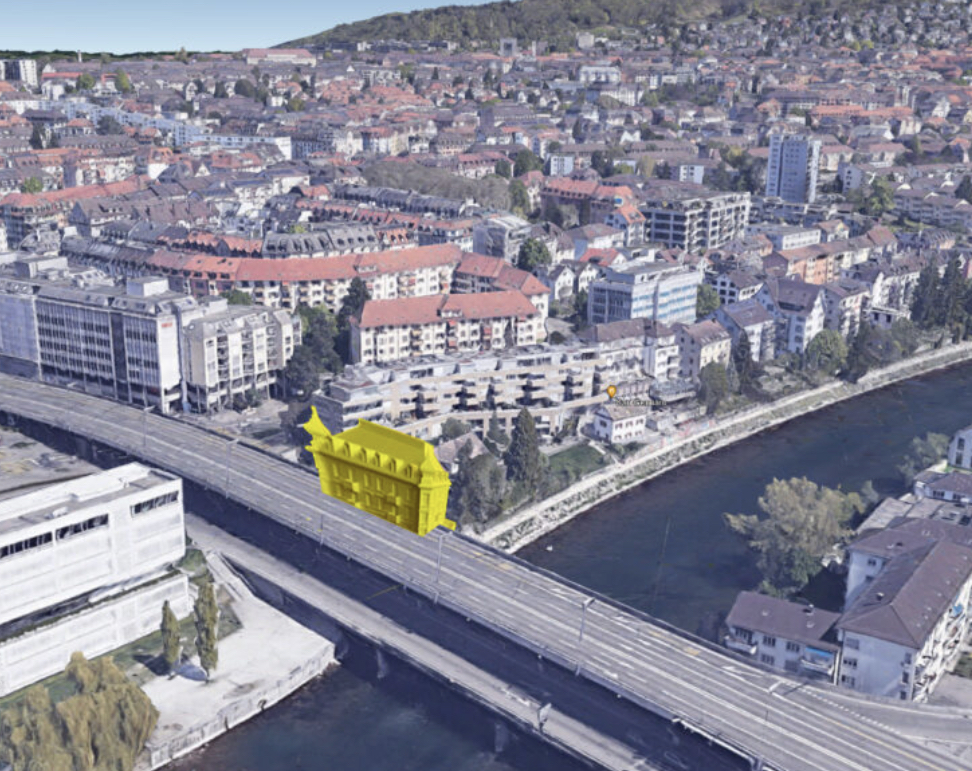 Together with the Zurich architect and 3D artist Diego Bazzotti and the project team of the Wipkingen district association around Michael Pscheor, the building was literally resurrected with all its details and facets of the 19th century architectural language, based on the historical architectural plans and sections.
The HYTAC is very pleased to have collaborated on this project, 3D printing a 1:100 scale model of the Anker restaurant, bringing it back to life and allowing people to re-imagine the building in great detail.