The HYTAC Elective Course from summer semester 2022 offered students the opportunity to explore alternative ways to approach a context analysis. While learning basic principles behind photogrammetry and 3D-printing, students could develop their own design and implement new techniques into their personal architectural workflow.
With drone footage of Urmein, a village in the Canton of Graubünden in Switzerland, students were able create and process a point-cloud-generated context model in no time. CAD software was used to produce a 3D-printable site-model in architectural scale.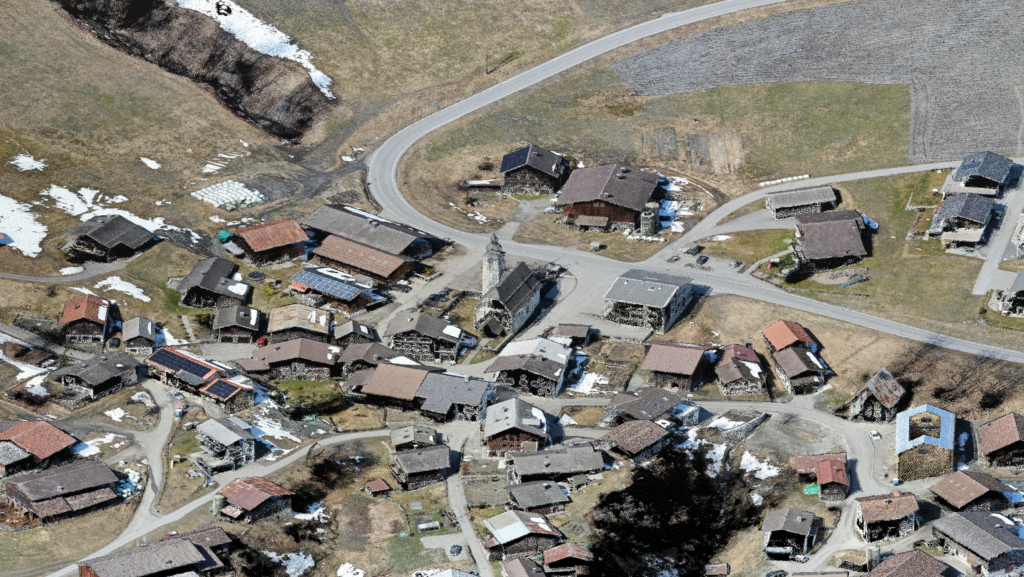 After printing the site-model, students could use the newly learned skills to create their own design proposal for a given plot in Urmein. The following student projects show how volumetric analysis was integrated into the workflow to check and understand the impact of each design.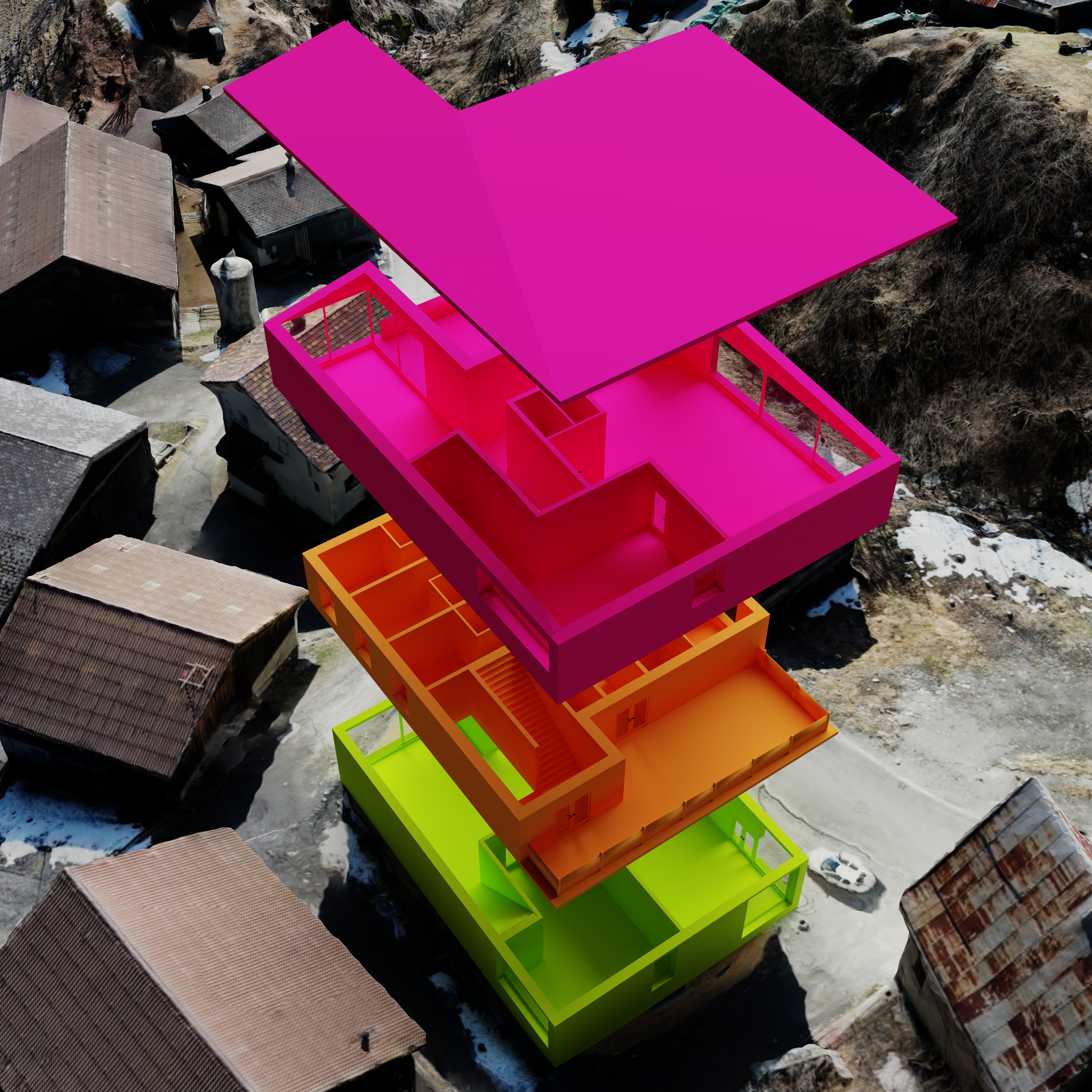 Volumetric analysis was used inside of the CAD software in a very abstract and timesaving way to enhance the workflow and understand the consequences of the design at the very beginning.
Study of section through whole site including the proposed design. Furthermore, a volumetric study with a 3D-printed part was conducted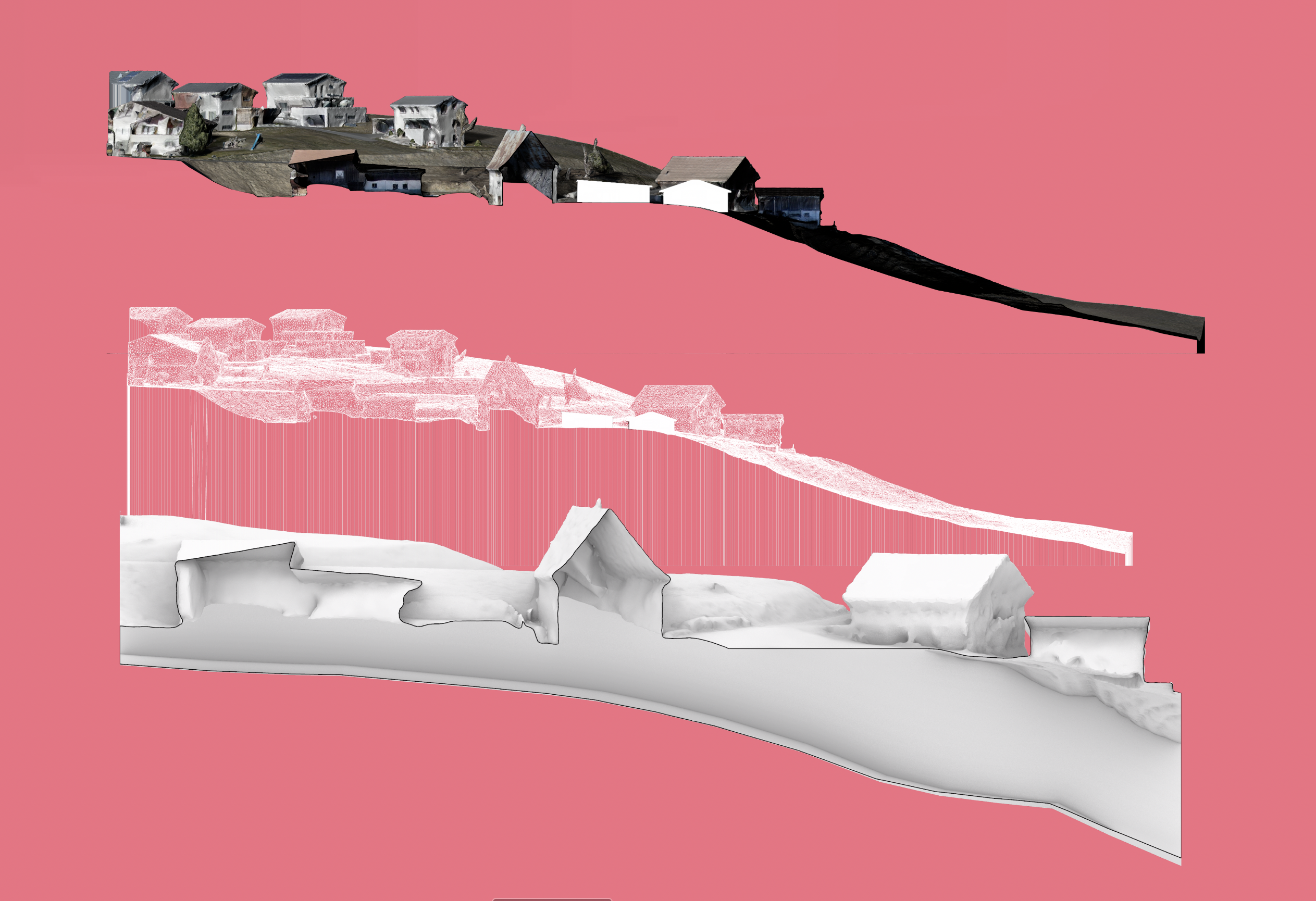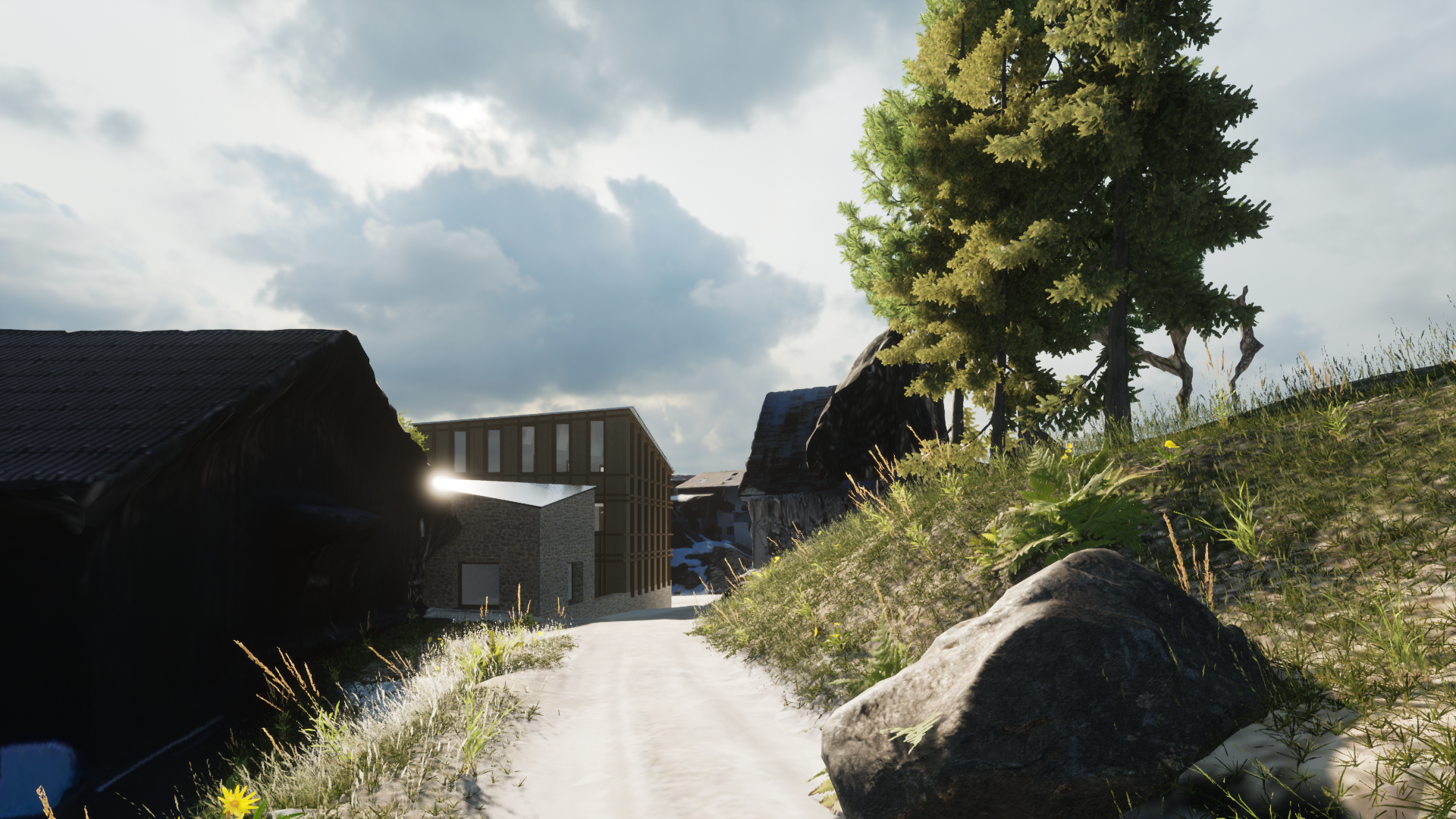 Placing the design into the point-cloud-generated model to discuss the use of materials and how they interact with the rest of the village.