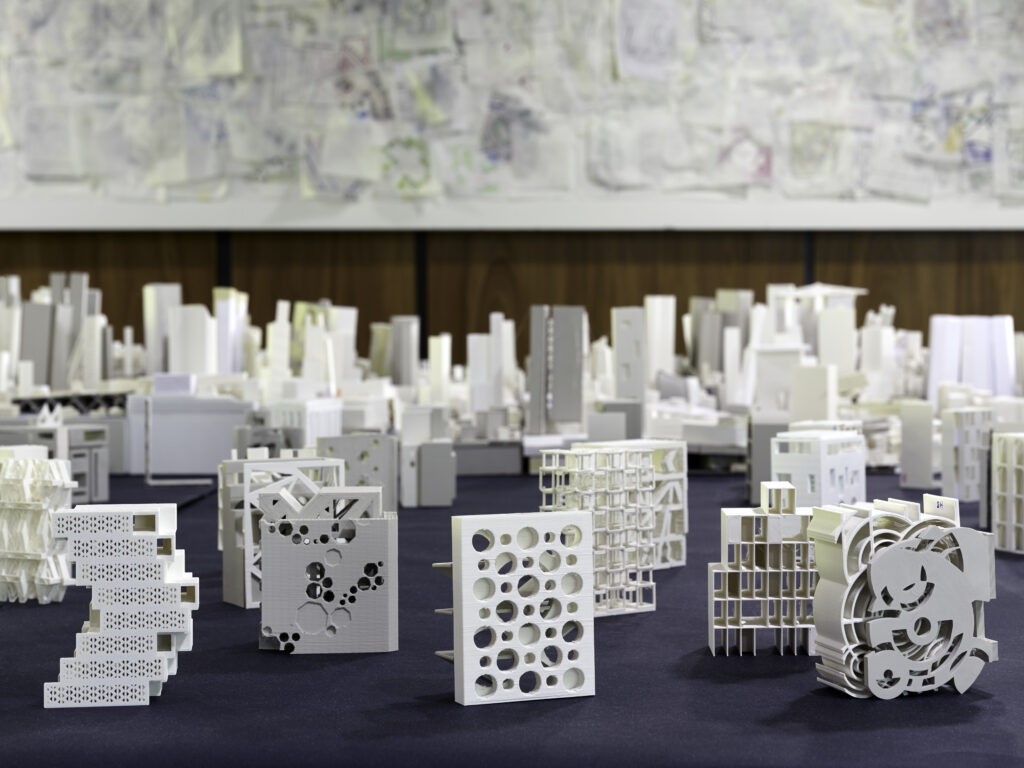 HYTAC Basics
HYTAC Basics
«HYTACBasics» is an open course suitable for all architecture students of the department. We take the perspective of an architect to explain the use of complex softwares like Rhino, ArchiCAD, Vectorworks or Revit in the design process of 3D-models for 3D-printing.


Time: Mondays 09:45 until 11:45
Place: HPH G1
Start of course: 27.09.2021



Helpdesk: Opening hours
Zoom: Helpdesk Zoom
Email: hytac@arch.ethz.ch
Course Material
Livestream
Please write to hytac@arch.ethz.ch for further information.
Abgabe Miro Board
Course Content
Day 0 – Vorübung
Day 1 – 27.09.2021
Day 2 – 04.10.2021
Chapters 2,3 and 4 of Course: W-1a intro to Modeling for Architecture Design
Modeling Exercise Nr. 2 "The Bridge" (exercise sheet on Miroboard)
Application for "Augmented Reality"-Seminar Week Extension:

Write to hytac@arch.ethz.ch until wednesday, 06.10.2021 12:00!
We are looking for students who are excited and passionate about learning new tools and technology. Students do not require any pre-knowledge about augmented reality but should show a general interest in 3d software and a curiosity to learn basic coding and unity. We will provide the students with all necessary workflows and devices to follow the course. Therefore, the course is limited to a maximum amount of 15 students. The course is taught in English and German, so students should feel comfortable with English.
Day 3 – 11.10.2021
Day 4 – 18.10.2021
Seminar Week – 25.10.2021 to 29.10.2021
Day 5 – 01.11.2021
ab 10:30: Zugang zu 3d Lab geöffnet
Day 6 – 08.11.2021