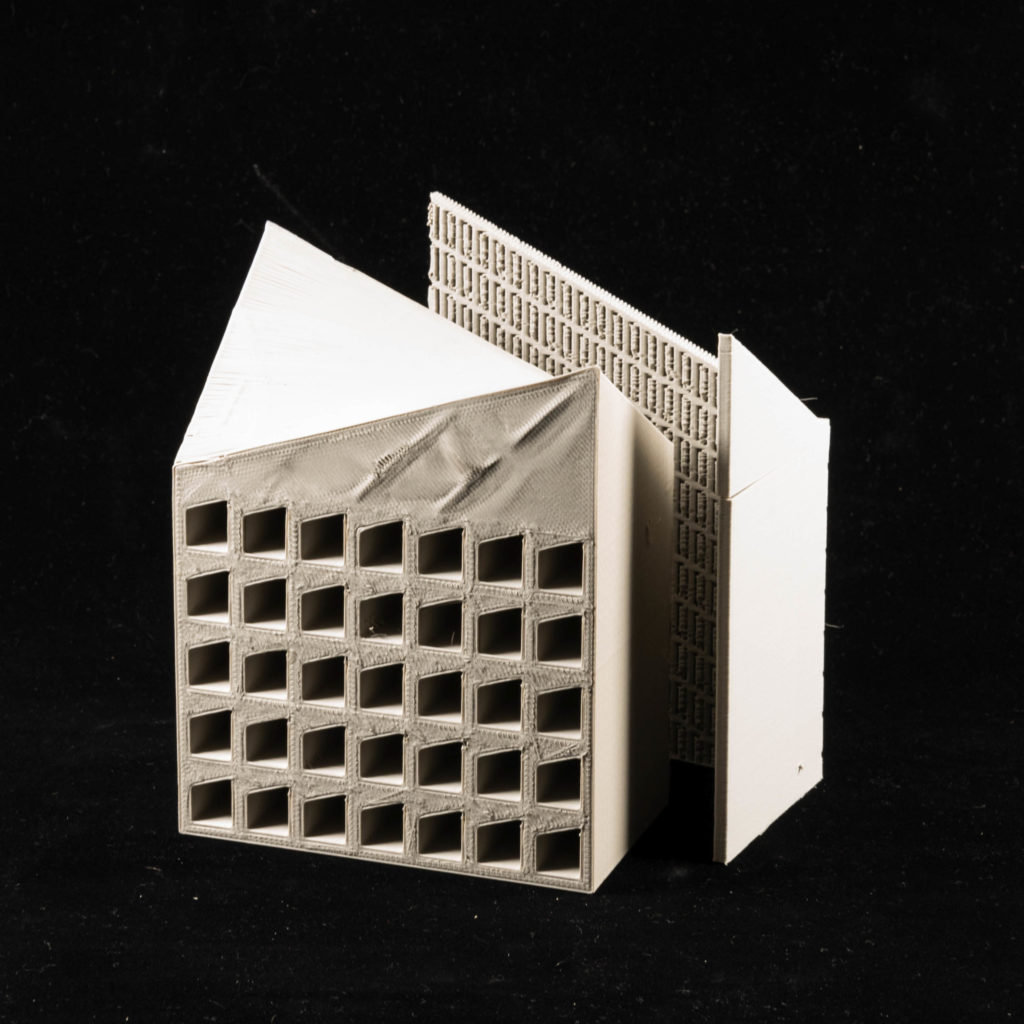 09/2019 – HYTAC Exhibition
September 2019 / HYTAC Exhibition
Hybrid Techniques for Architecture Design
Director of Studies Prof. Fabio Gramazio started the pilot project in February 2018, searching to incorporate 3D printing technology in the architectural design process.
One hundred 3D Printers were donated to the D-ARCH by the Foundation Adrian Weiss and given to the Chair of Prof. Andrea Deplazes who incorporated their use as part of the semester program. Under the leadership of Doz. Jonathan Benhamu, the machines' applications were expanded and further detailed to truly become a support for the architectural design process.
We developed an incredibly straight forward workflow to go from a hand sketch into a computer 3D Model which, following a couple of simple procedures, could be robotically produced.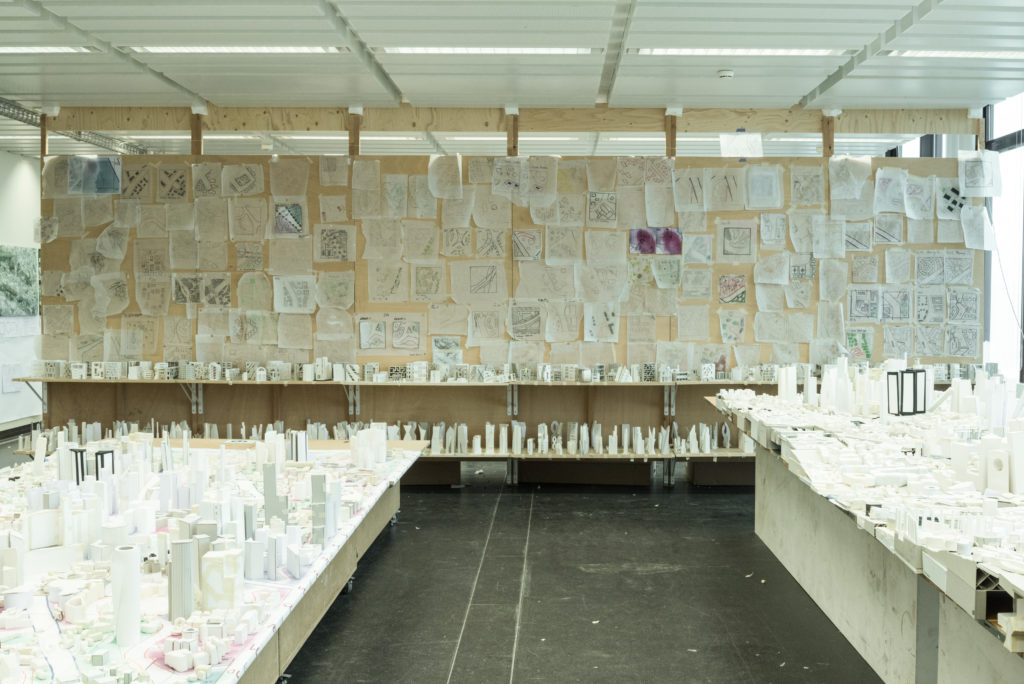 Since the method does not discriminate against current conventional modelmaking methods, 65% of the students quickly integrated the 3D Printing into their own design processes.
Instead of manually building models, often by tedious, time-consuming and repetitive tasks, the students can now take advantage of their newly acquired available time to refine their designs.
The HYTAC Exhibition is the result of a 15-month journey, in which we integrated the 3D Printing technology into the heart of the architectural design process. We believe this is only the first step in achieving future harmony between emerging technologies and current main stream architectural design practices.
Sketched by hand, built by machines.