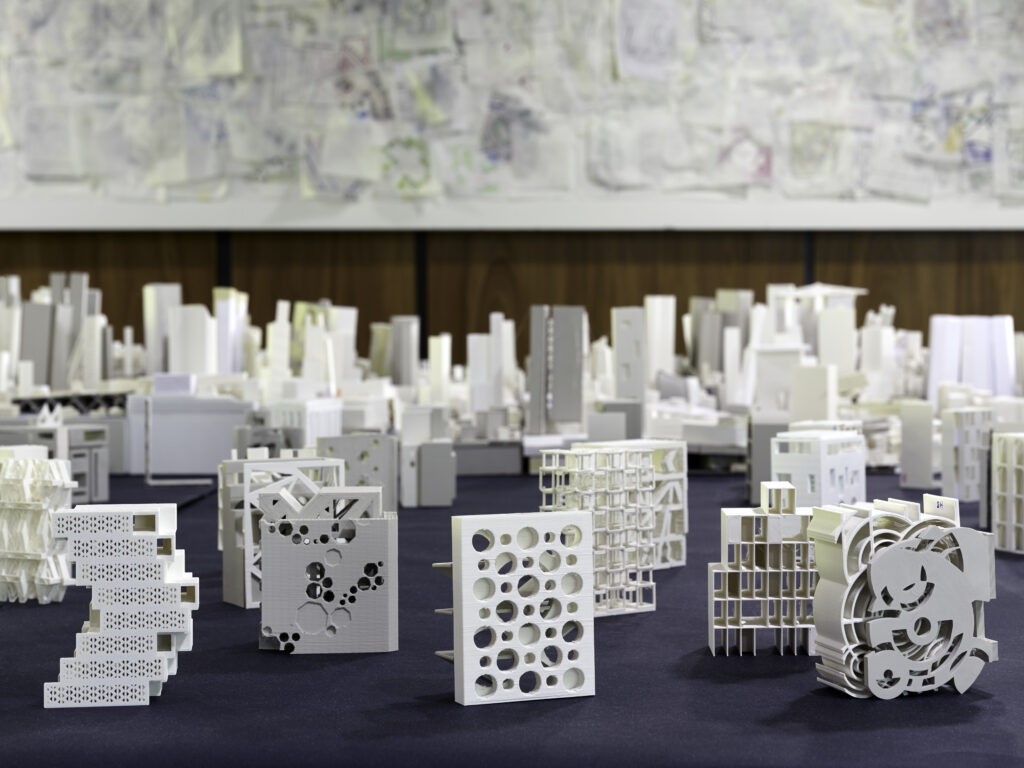 HYTAC Basics
HYTAC Basics
The «HYTACBasics» course of the spring semester 2022 aims to deepen the student`s understanding of 3d-modeling and 2D-CAD-drawings taught in the previous semester through transitioning from Rhino3d to the software ArchiCAD. By modeling a part of El Poblenou – the semester`s design studio site – a thorough analysis of the local urban fabric will take place while simultaneously offering an ideal framework to test digital workflows for context preparation as well as teamwork set-ups in ArchiCAD. Furthermore, the different qualities, applications and levels of detail of digital and 3D-printed context models will be explored.
Time: Mondays 09:45 until 11:45
Place: HIL E1
Start of course: 21.02.2022

Helpdesk: Opening hours
Zoom: Helpdesk Zoom
Email: hytac@arch.ethz.ch
Course Material
Livestream
Please write to hytac@arch.ethz.ch for further information.
Abgabe Miro Board
Course Preparation
3d printing cardinal rules
Doppelkojenfiles
Link to "Doppelkojenfiles" of Poblenou Model
Course Content
Day 1 – 21.02.2022
Day 2 – 28.02.2022
Introduction to teamwork in ArchiCad
Modeling & 3D printing tips
strategies of how to set-up a modeling & 3D printing workflow & schedule for plot of Poblenou model
"how to" of printer distribution for spring semester (steps can be found on Miro Board HYTAC Basics)
Day 3 – 07.03.2022
FAQs regarding modeling and printing can be found directly on Miro Board HYTAC Basics
Introduction of cleaning plan of 3D printing lab: Students of the respective group are responsible for the week up to the respective date
Students who are still not signed-up to a printer via Nextcloud after having tried to contact the D-arch Helpdesk to solve log-in issues: please write to Hytac@arch.ethz.ch
IMPORTANT: for ArchiCad teamwork to work smoothly "ARCHICAD-25-INT-Update-5005-1.0-INTEL" must be downloaded and installed by everyone
Day 4 – 14.03.2022
FAQs regarding modeling and printing (can be found directly on Miro Board HYTAC Basics)
Important input for 3d printing:

include your name & phone number in the file name of the g-code so you can be contacted in case of printing troubles
print with brim (if necessary)
clean print bed (metal sheet) every 3 days with soap to improve adhesion
Seminar Week – 21.03.2022-25.03.2022
Day 5 – 04.04.2022
Day 6 – 11.04.2022